programe . . . . . SUS VACACIONES
.
para visitar un sin numero de lugares interesantes en la Ciudad de Mexico
.
y aproveche sus DESCUENTOS en:
APARTAMENTOS AVILLA
Nuestros apartamentos amueblados se localizan en el Centro Histórico de la Ciudad de México
a unos pasos de la Alameda Central,
en Av. Hidalgo entre Paseo de la Reforma y Guerrero.

Su excelente ubicación permite visitar caminando el Museo de San Carlos, Loteria Nacional, Torre Prisma, Iglesia de San Hipolito, Alameda Central, Palacio de las Bellas Artes, Torre Latino, Casa de los Azulejos, Teatro Metropolitan, Palacio Chino, Palacio de Mineria, Museo Franz Mayer, Casa Limantour, Plaza de San Fernando, Plaza de la Solidaridad, Plaza Garibaldi, Torre Caballito, Periodico El Universal.

Asimismo El Zocalo, La Catedal Metropolitana, Palacio Nacional, Museo Diego de Rivera, Museo del Templo Mayor, Plaza de la Republica, Museo de Antropologia, Angel de la Independencia, Monumento a la Revolucion, Basilica de Guadalupe.
En las Seccion UBICACION encontrara la localizacion de estos lugares.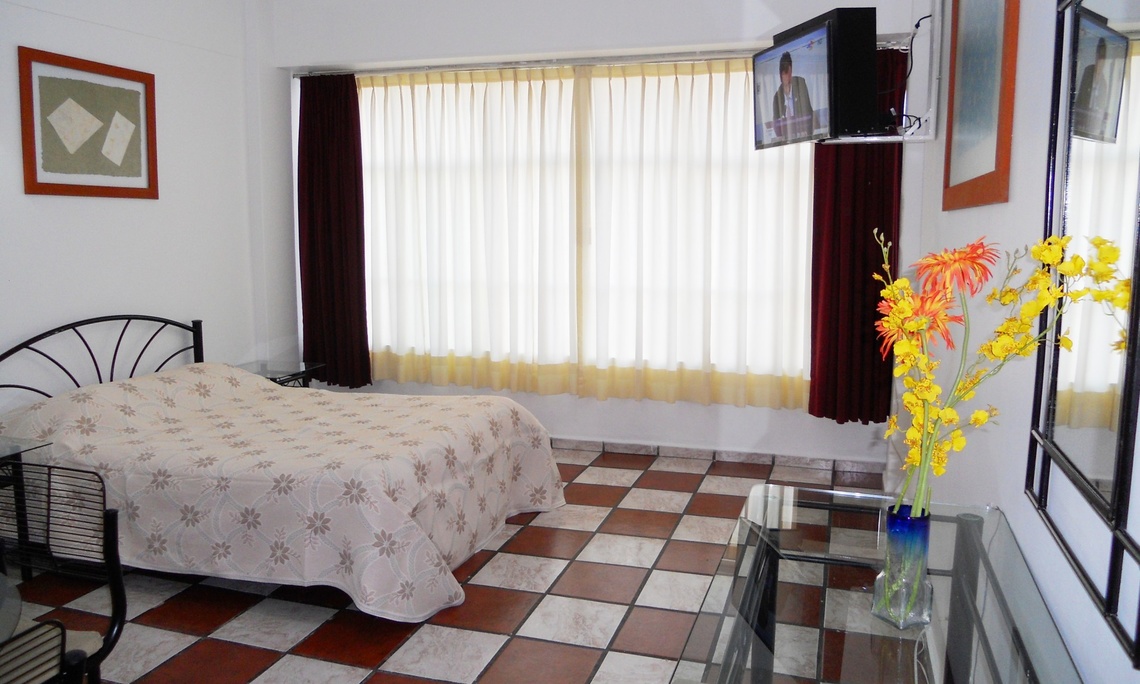 Our Furnished Apartments
---
All our apartments are furnished to make you feel at home and enjoy this great CDMX.
Depending on the decoration you prefer, choose your apartment in the section:
Standard Apartment or Comfort Apartment .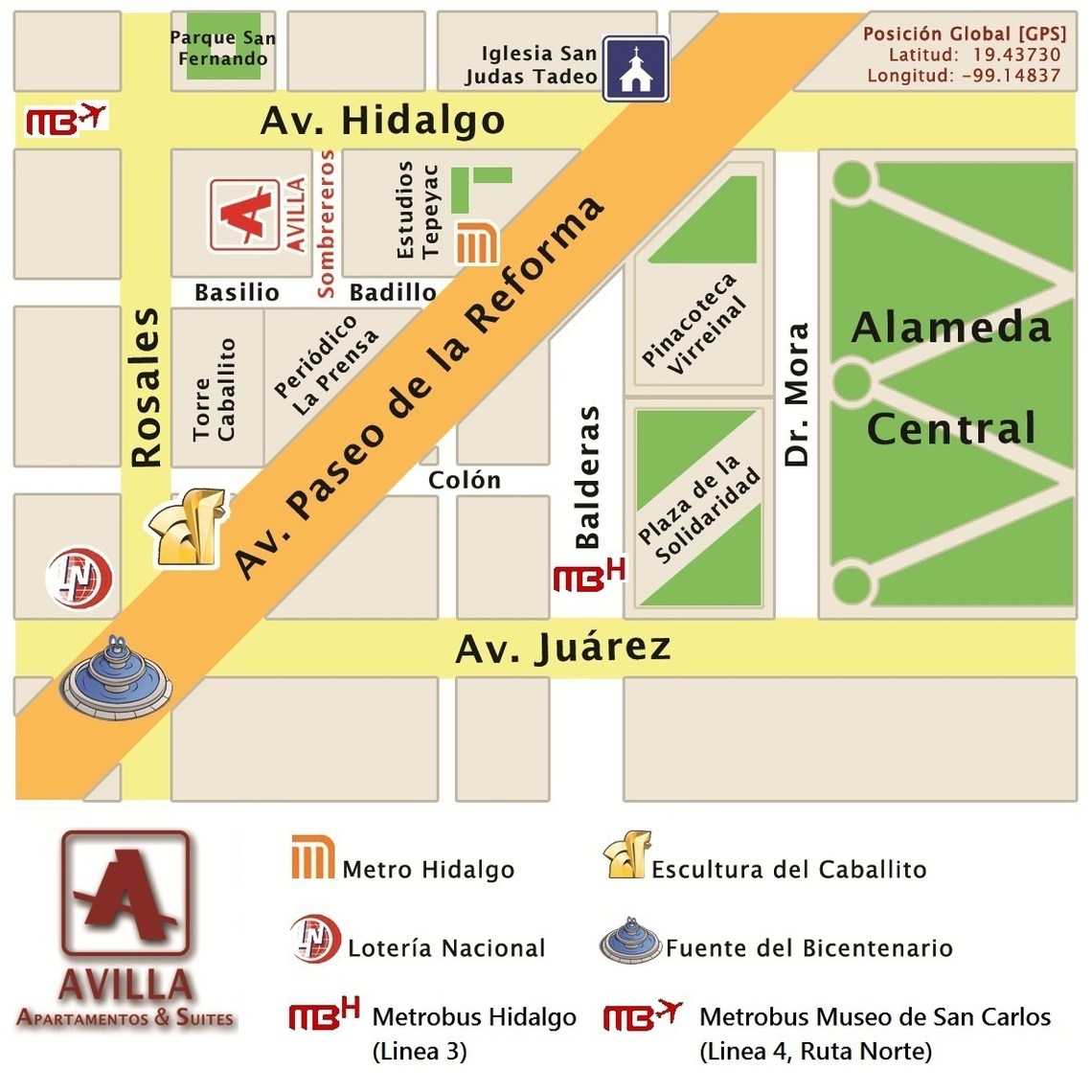 THE BEST LOCATION IN THE CDMX IN FURNISHED APARTMENTS
---
The Hidalgo subway station is located 50 steps away from AVILLA APARTMENTS, as well as the Metrobus passes through Hidalgo Avenue, making it easy to reach any part of Mexico City. You can also enjoy pleasant walks through different parks, shopping in large shopping centers, taste the cuisine of mexican and international restaurants, as well as enjoy wonderful shows, and have fun at any time, making your visit to Mexico City unforgettable.
Enjoy our apartments with an equipped kitchen.
---